TSCRS Virtual Academy: Why should I use it?
TSCRS Virtual Academy is an online training platform that contains 67 modules with 501 lessons.
There are 151 worldwide professional trainers.
All presentations are video supported prerecorded trainings.
It covers all the colorectal surgery curriculum.
Almost all surgical procedures related to colorectal surgery and proctology are presented with training videos.
All lessons are updated whenever necessary.
No society membership is required, signing in to the web site is all you need.
TSCRS Virtual Academy is free of charge.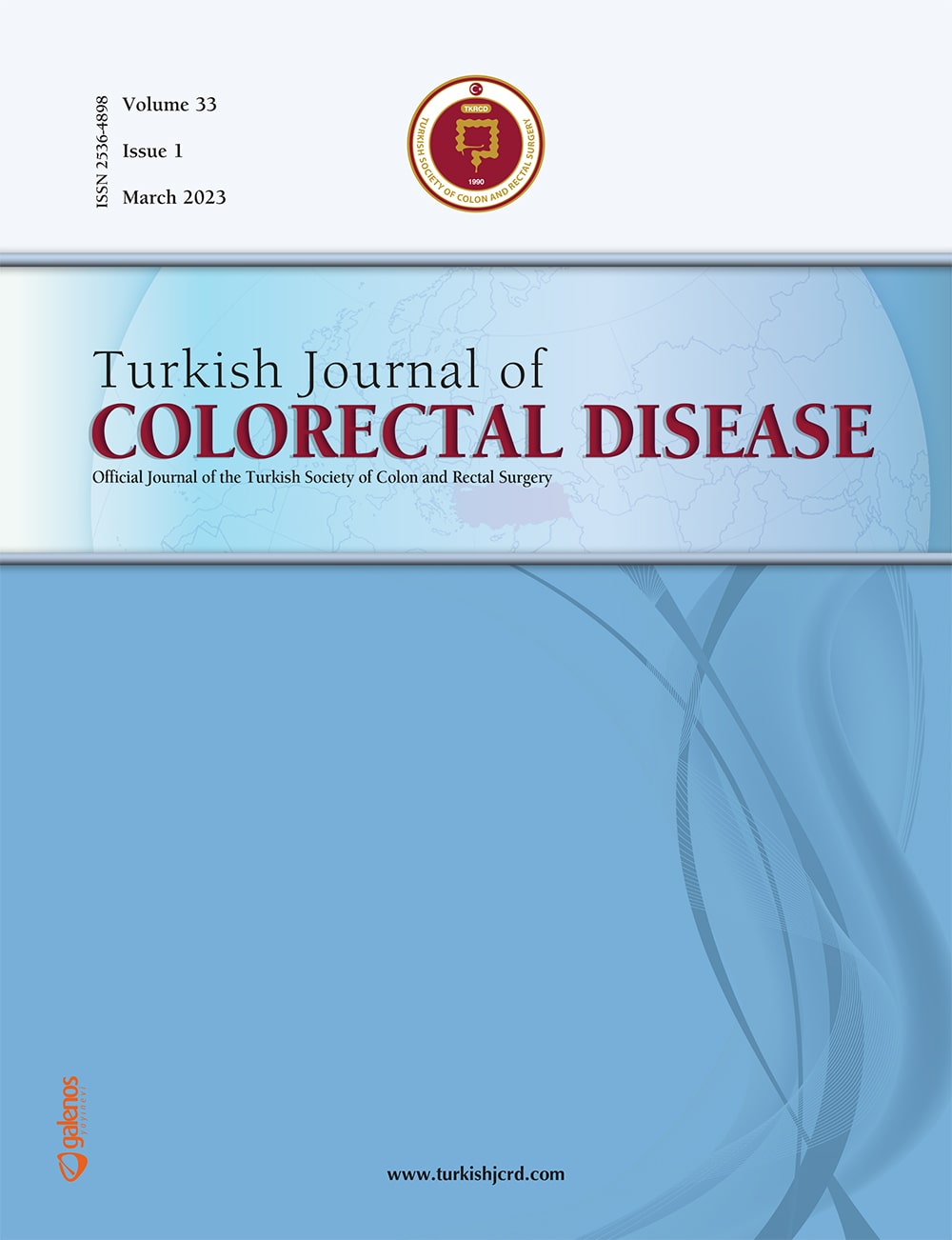 Turkish Journal of Colorectal Disease
Current Issue: 2023, Volume 33, Issue 1
Editorial
Fatma Ayça Gültekin
Research Article
Retrospective Cohort Study of Non-Traumatic Jejunum and Ileum Perforation: A Multi-center Study
Jothinathan Muniandy, Selva Raja N. Palaniappan, Santhia Muthusamy, Mohamad Adam Bujang, Tan Jih Huei, Yew Yip Goh, Kenny Tee Tang Long, Sanjay Deva Thevendran, Sharvin S. Sivalingam
Analysis of YouTube Videos on Rectal Cancer Surgery as Educational Resources
Emir Çapkınoğlu, Nidal İflazoğlu
Are Neutrophil-to-Lymphocyte, Platelet-to-Lymphocyte, and Lymphocyte-to-Monocyte Ratios Predictive of Postoperative Complications and Mortality in Patients with Inflammatory Bowel Disease?
Gizem Kılınç Tuncer, Korhan Tuncer, Serdar Aydoğan, Kemal Erdinç Kamer
Effect of 30% Silver Nitrate Treatment in Anal Fistulas: A Pilot Study
Wafi Attaallah, Abdulla Taghiyev
The Effectiveness of the Serum Neutrophil-lymphocyte Ratio in the Determination of an Advanced Stage in Colorectal Cancers
Hakan Çakıt, Erman Sobutay, Ahmet Topçu, Ömer Faruk Özkan, Özgül Düzgün
Congresses
Symposiums
Courses
18th: Turkish Colon and Rectal Surgery Congress
30 Kasım 2021 Salı
Susesi Otel and Convention Center - Antalya, Turkey
New Horizons in Colorectal Cancer
09 Kasım 2018 Cuma
Koç University School of Medicine, İstanbul, Turkey
Difficult Cases and Their Solutions in Colorectal Surgery
16 Mart 2018 Cuma
Almira Hotel, Bursa, Turkey
22nd: Laparoscopic Colorectal Surgery Course
01 Eylül 2020 Salı
İstanbul, Turkey
3rd: Robotic Colorectal Surgery Course
27 Ağustos 2020 Perşembe
İstanbul, Turkey